Flex Bands
Regular price

$53.00 USD

Sale price

$43.00 USD

Unit price

per
POWER. STRETCH. STRENGTH.
-Unleash Your Body's Potential-
These long resistance bands were crafted by top personal trainers and physiotherapists to ensure you the best comfort and performance ✨ Make sure you grab you full body bands before they're all gone! 💪
What's included?
👉3 Long Fabric Resistance Band: Light, Medium and Heavy.
👉Versatile Carry Bag.
👉Exercise Guide eBook with Video Demonstration to Help You Get Started.
Features:
UPPER AND LOWER BODY EXERCISES: for upper and lower body exercises/ ex. 'good mornings', squats, hip bridges, assisted pull-ups, bent over rows. It can be easily attached to a safe and stable equipment for support. 
PERSONALISED STRETCHING:  empowers you to achieve the most out of your stretches. This long resistance band is a perfect assistance when holding static stretching positions by giving you the ideal tension your muscles need to decrease muscle stiffness and increases range of motion.
CONVENIENCE: Designed to be taken anywhere so you can workout at any given time. Extremely lightweight and easy portable. Includes carry bag.
INJURY PREVENTION & REHAB: Muscle Activation, cool-down and stretching keeps your muscles healthy, which is vital for maintaining range of motion in the joints. Without this, the muscles shorten and become tight, so you might feel weak and unable to extend all the way. This long resistance band will help you reduce the risks for joint pain, strains, cramps and muscle damage.
QUALITY & SAFETY:   allows you to experience extreme comfort and safe workout. It is made of a combination of cotton and latex, so that you can use them on bare skin. Unlike the rubber bands - these won't snap or tear.
Light Band Up to 8kg⁠
Medium Band Up to 15kg⁠
Heavy Band Up to 30kg⁠
Size: 100cm long x 3.5cm wide 
Material: Cotton and Latex 
Share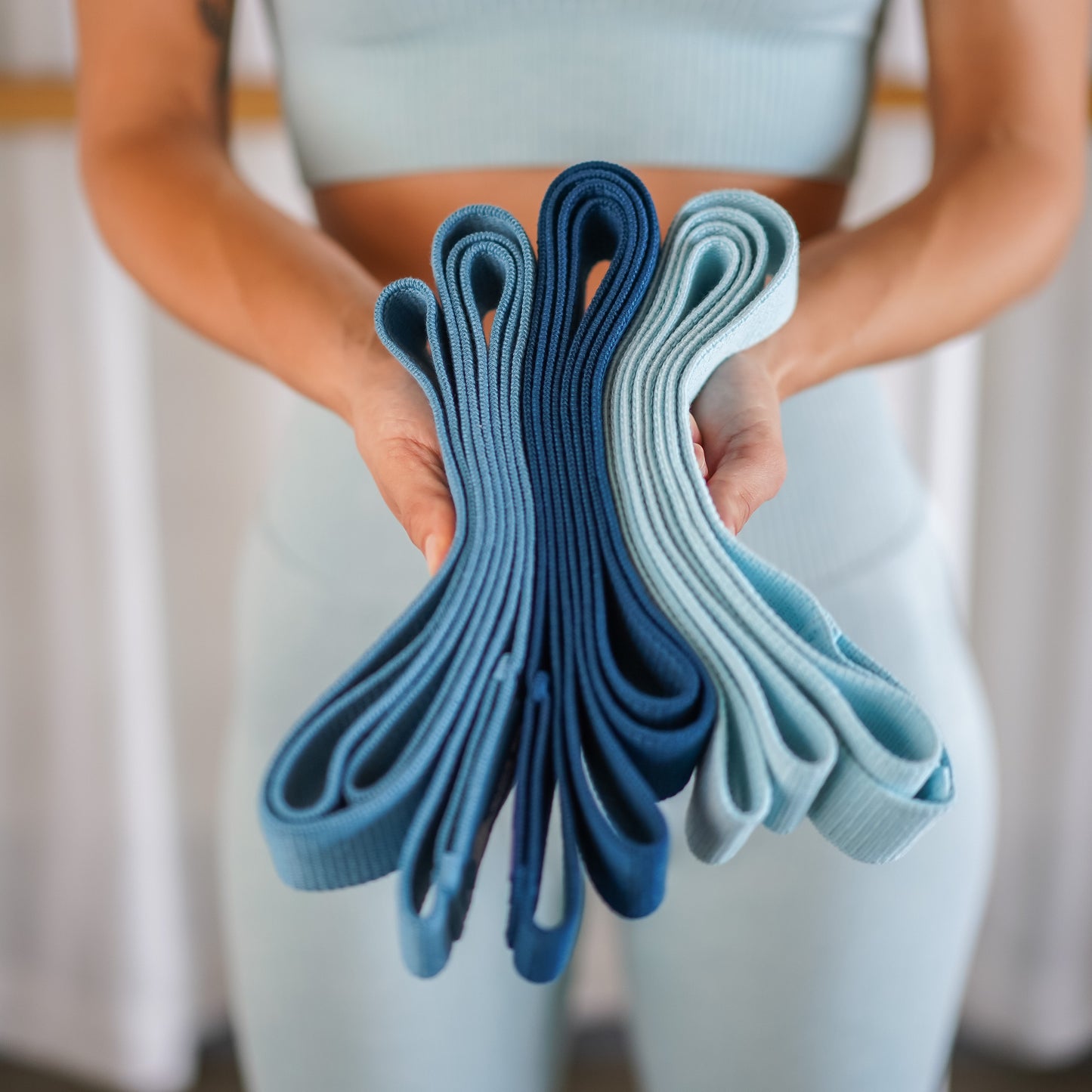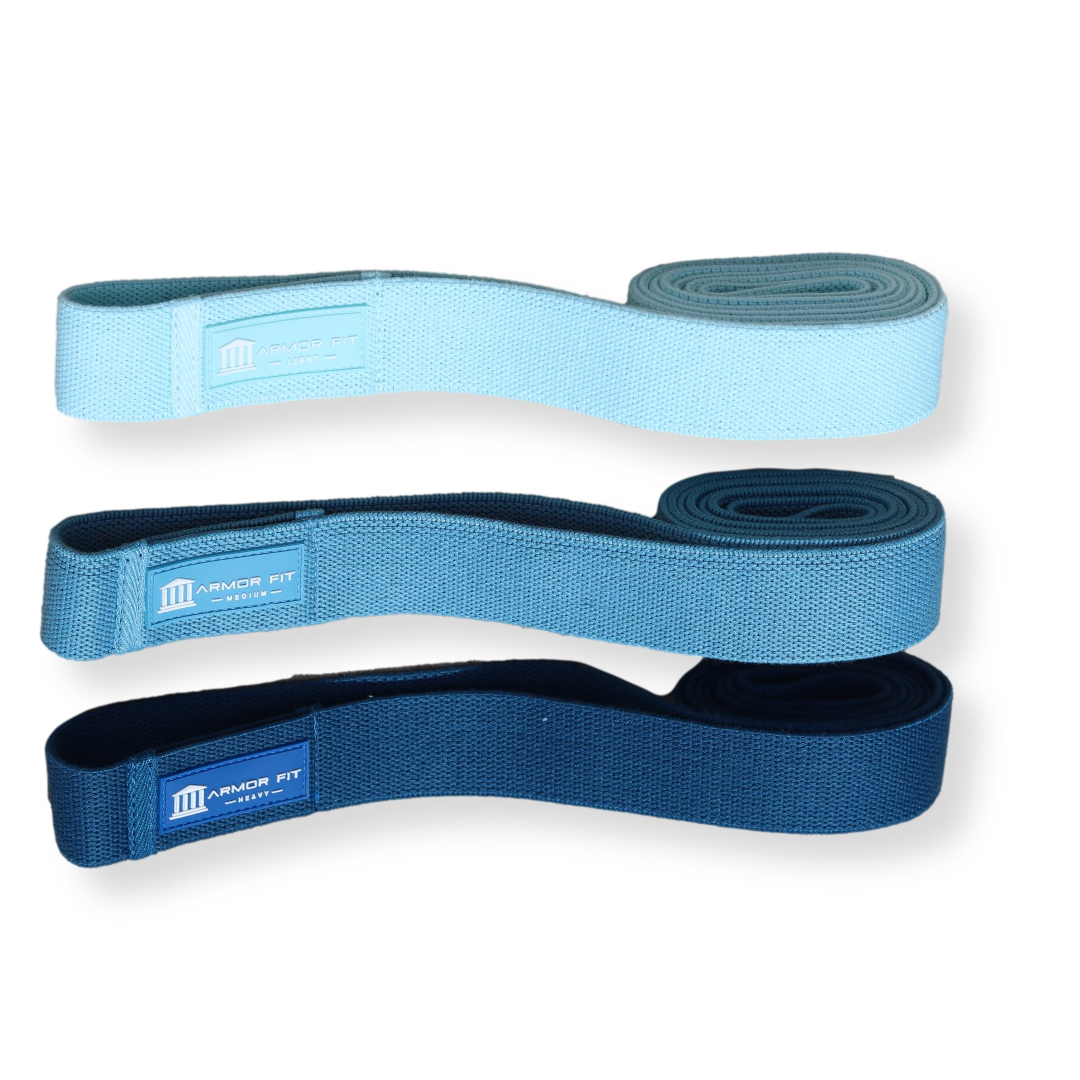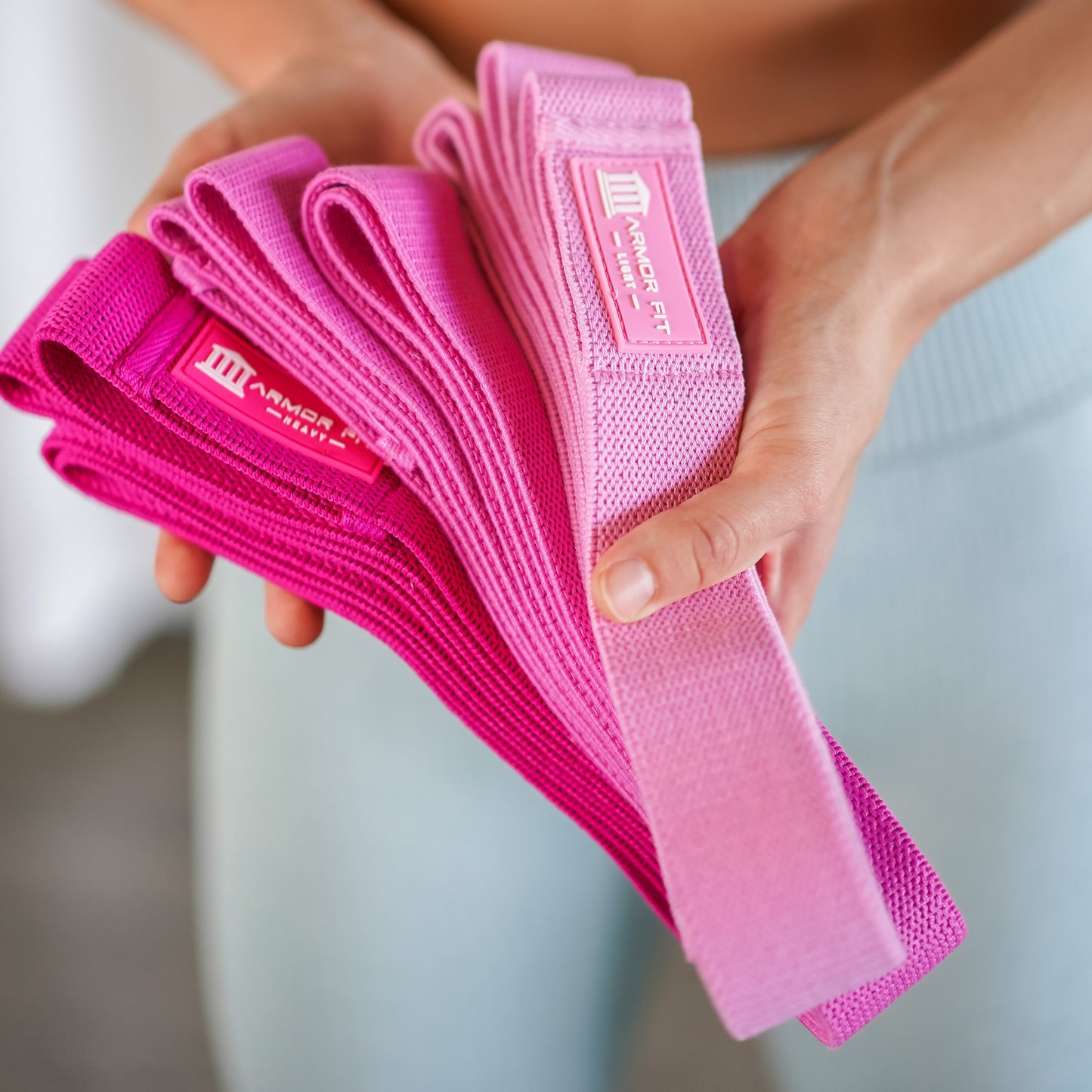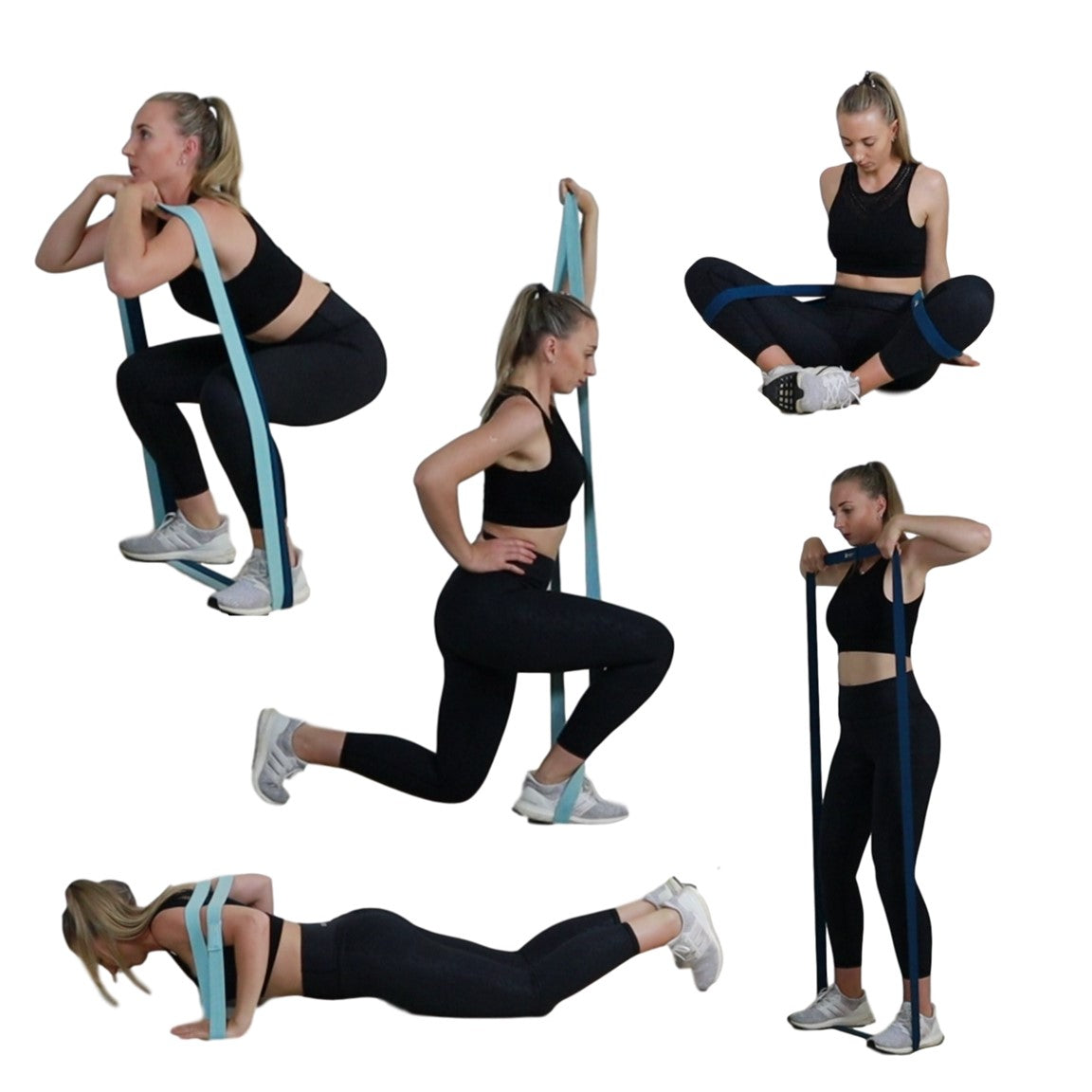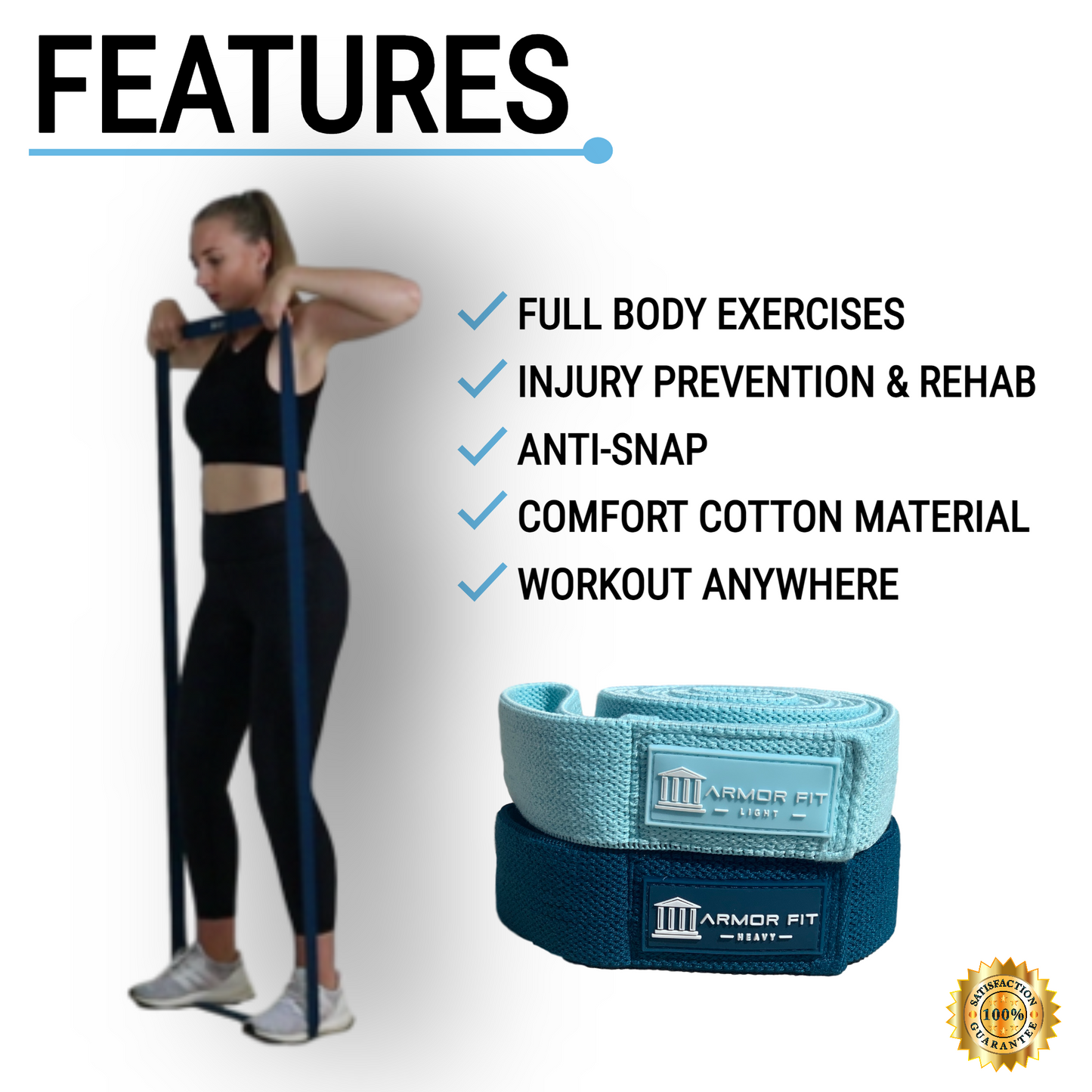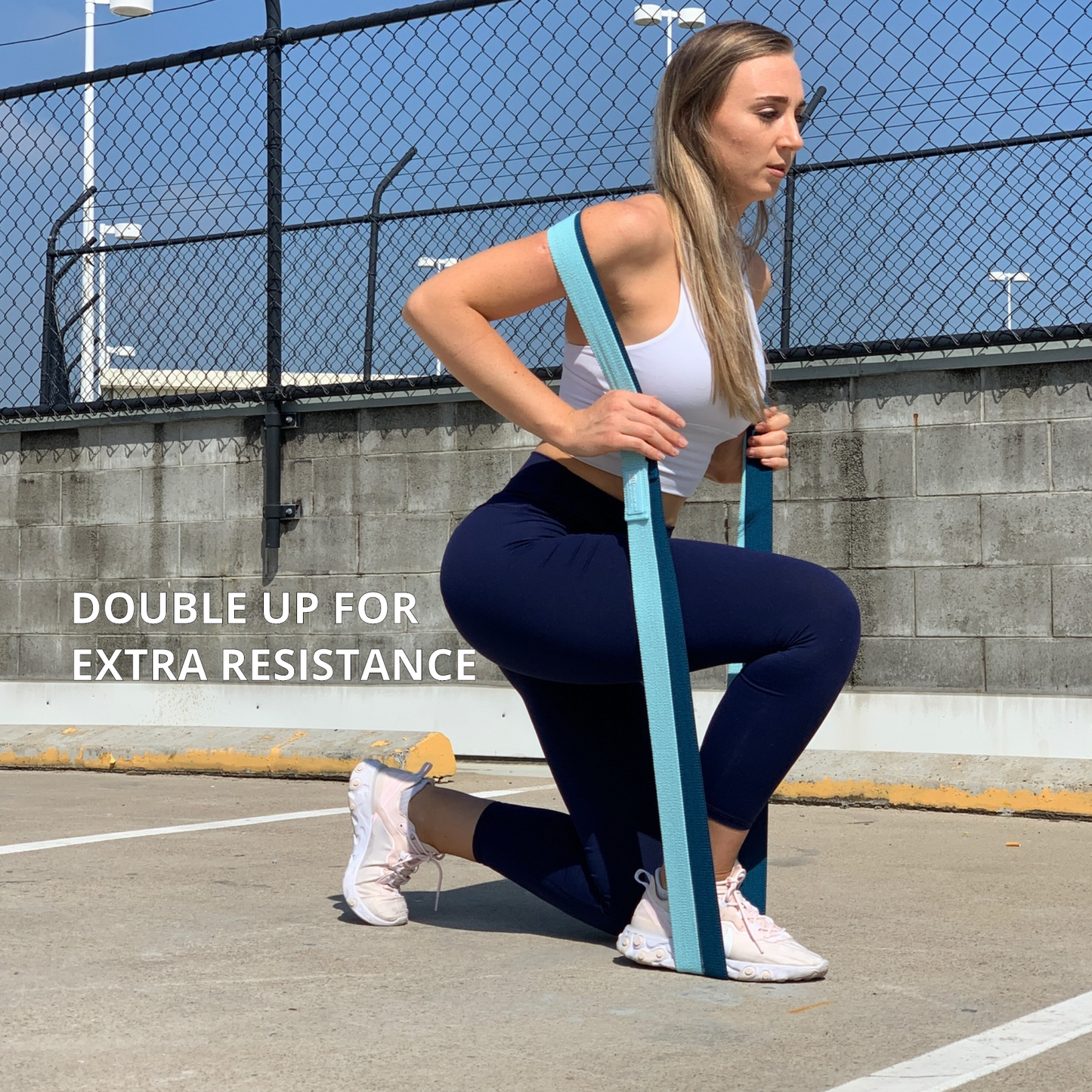 What i was looking for
I've been looking for fabric resistance bands for a home work out.
Could not be any happier with these Armor Fit ones.
Worth every penny
versatile
Amazing quality, killer workout! I use for legs and arms, also for stretching at the end of my sesh, love it!
Armory Fit flex bands
I bought a set for myself and a set for my daughter. I'm addicted, once you start on the exercises you keep going. I love them and I thoroughly recommend them